MapleStory Blitz - When The MMORPG Style Like Clash Royale
Mesos4u
Date: Mar/05/18 13:11:03
Views: 1311
This is an online game called the Clash Royal Korean version. Developing in the MOBA style with heroes is a typical character in the MapleStory game (also known as the Dwarf Mushroom), which players will match in the battle of the brain. Similar to Clash Royale, players need to unlock as many cards to build their own strong army.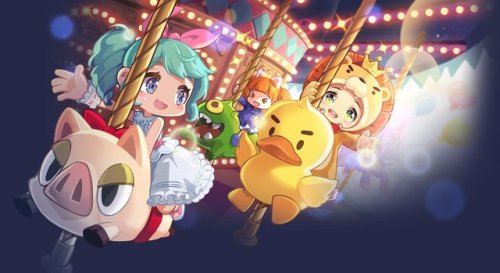 MapleStory Blitz is a tactical card game with the same father and takes the same world as MappleStory, a clone-like battle game similar to Clash Royale. The game is released for both iOS and Android platforms.
Up until this point, Maplestory Blitz was the only product that followed Clash Royale's world-conquering route, taking the character warehouse from a successful world-class game and putting it all on a card. If Clash Royale's character was taken from the Clash of Clans - a flagship in the real-time strategy game, Maplestory is also a giant in the MMORPG, especially in Southeast Asia. . The advantage comes from the familiar character depot that makes the new game easier to reach gamers. Maplestory has tried to refresh itself, but only Maplestory Blitz is the "difference" junior.
Maplestory Blitz owns a beautiful 3D design, a variety of flooring models, a slightly tilted viewing angle compared to the Clash Royale's direct viewing angle. The game consists of two towers and three lines, the task of the player is to collect cards, placed in the deck and released troops when the battle.