MapleStory 2 Brings New Mysteries To Uncover
Mesos4u
Date: Apr/27/18 22:23:01
Views: 1381
Many fans of MapleStory 2 may know, it will have a closed beta next month. Are you ready? You can sign up now for closed beta and
buy Maplestory mesos
on our website.
MapleStory 2 brings the magic of depth to the classic Maple World, with new mysteries to uncover, new foes to face and new outfits to design.
Claim your Destiny as an Epic Hero
Whether with a sword or bow, a staff or wand, a greatsword nearly as large as you are or the finest stiletto, MapleStory 2 has a class for however you like to fight.
Each class has their own story, detailing their rise from a commoner with little experience but great potential, and into one of the great heroes of Maple World. Choose your favorite class and start your journey in MapleStory 2.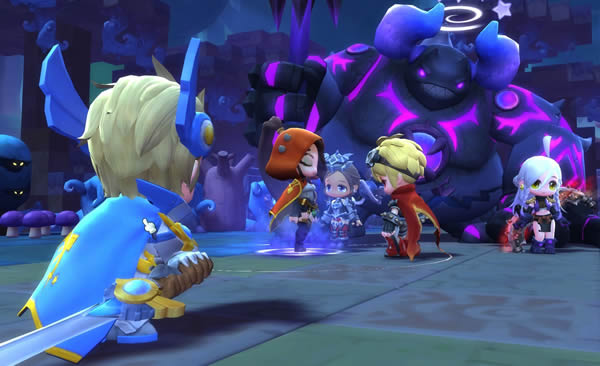 Build your Dream World
But there's far more to do in MapleStory 2 than simply beat down slimes all day. Hang up your sword, pull off that armor and dive right into one of the greatest canvases in MMORPG history.
MapleStory 2 features powerful tools to let all of our players truly customize their own corner of Maple World, from character customization, designing special outfits, building your own dream house and so much more. Share your designs and express your creativity throughout Maple World.
Explore a New Dimension of MapleStory
Maple World is just that: a world. Cities, volcanoes, fields, jungles and more, the full array of MapleStory 2's environments, dungeons and battlefields will allow you to see the colorful expanse of MapleStory in a whole new way.